BEST
 NEUROSPINE 

TREATMENT IN INDIA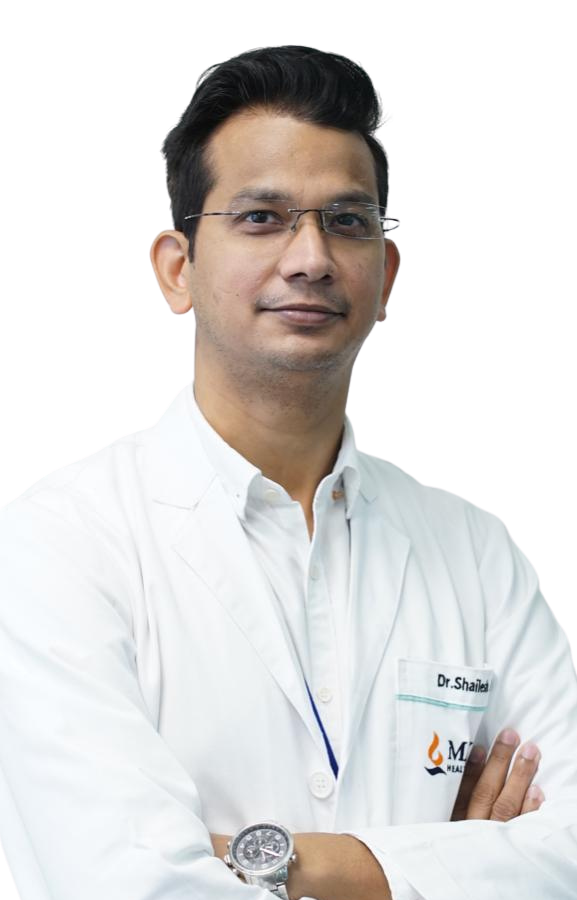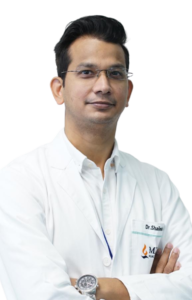 Dr. Shailesh Jain
M.S. Mch. Neurosurgery(AIIMS),
FINR Neurointervention(Zurich), Spine Surgery(Cleaveland, USA)
Dr. Shailesh Jain is a Senior Consultant Neurosurgeon at Arihant Neurospine Clinic in North Delhi. He is a highly recognized and widely commended neurosurgeon in Delhi in the field of modern brain & spine surgeries today. His unparallel expertise in managing neuro problems and disorders makes him the best neurosurgeon In Delhi NCR. His special area of interest is endovascular neuro intervention gives him a cutting edge.
Being one of the Best Neurosurgeon & Neuro Interventionist in Delhi, India, Dr. Shailesh Jain has more than 15 years of neurosurgical experience and has expertise in treating a wide spectrum of neurosurgical disorders which includes Brain Tumor Surgery, Traumatic Brain Injury (TBI), Epilepsy, Spinal Diseases, Pediatric Neurosurgery, Brain Aneurysm coiling, Stroke Management & Carotid stenting, etc. by Intervention.
Dr. Shailesh Jain provides the best neuro care for the patients with the best possible outcomes. Let it be any neurology treatment in North Delhi starting from brain & spine surgery, migraine, Epilepsy, trigeminal neuralgia, Stroke, Spondylites,etc. Dr. Jain a neurosurgeon ensures precise & latest treatment with personal care & touch. We assure you the best and have always received applaud regarding the same.

OUR PATIENTS SAY

Dr. Shailesh is indeed the best neurosurgeon in Delhi. Highly qualified and experienced. He is very warm and caring towards his patients.

Dr.Shailesh jain is highly professional in his consulting approach. and he is highly capable in motivating his patients out of his sheer positive vibe that he carries with him.

The best doctor ever! He is very patient and calm and explains everything so nicely. Excellent diagnostician with superb skills! He has always given a personal touch for our care and made us feel very secure under his care.
Make An Appointment
Sed ut perspiciatis unde omnis iste natus error sit voluptatem accusantium doloremque laudantium, totam rem aperiam, eaque ipsa quae ab illo inventore veritatis et quasi architecto beatae
MAKE AN APPOINTMENT
We're available 6 days a week and have specific office hours with Dr Shaliesh Jain and all staff.