Spinal fusion is a surgery that joins two or more vertebrae together. This prevents any movement between the fused vertebrae and can be performed at any level in the spine. If you're experiencing spine problems, you may want to visit the Best Spinal Surgery Specialist in Delhi. They can provide you with the treatment you need to get relief from your pain and discomfort.
Top 10 Spinal Surgery Doctors/Specialists in Delhi NCR
1. Dr. Shailesh Jain – M.S. Mch. Neurosurgery(AIIMS), FINR Neurointervention(Zurich)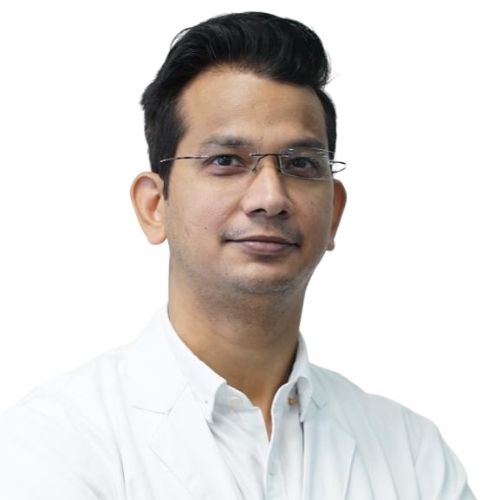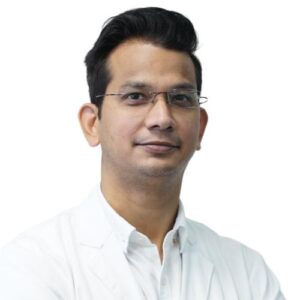 Dr. Shailesh Jain is a Senior Consultant Neurosurgeon at Arihant Neurospine Clinic in North Delhi. He is a highly recognized and widely commended neurosurgeon in Delhi in the field of modern brain & spine surgeries today. His unparallel expertise in managing neuro problems and disorders makes him the best neurosurgeon In Delhi NCR. His special area of interest is endovascular neuro intervention gives him a cutting edge. Being one of the Best Neurosurgeon & Neuro interventionists in Delhi, India, Dr. Shailesh Jain has more than 15 years of neurosurgical experience and has expertise in treating a wide spectrum of neurosurgical disorders.
2. Dr. Amit Shridhar – MBBS,  DNB – Orthopedics/Orthopedic Surgery,   Spine And Pain Specialist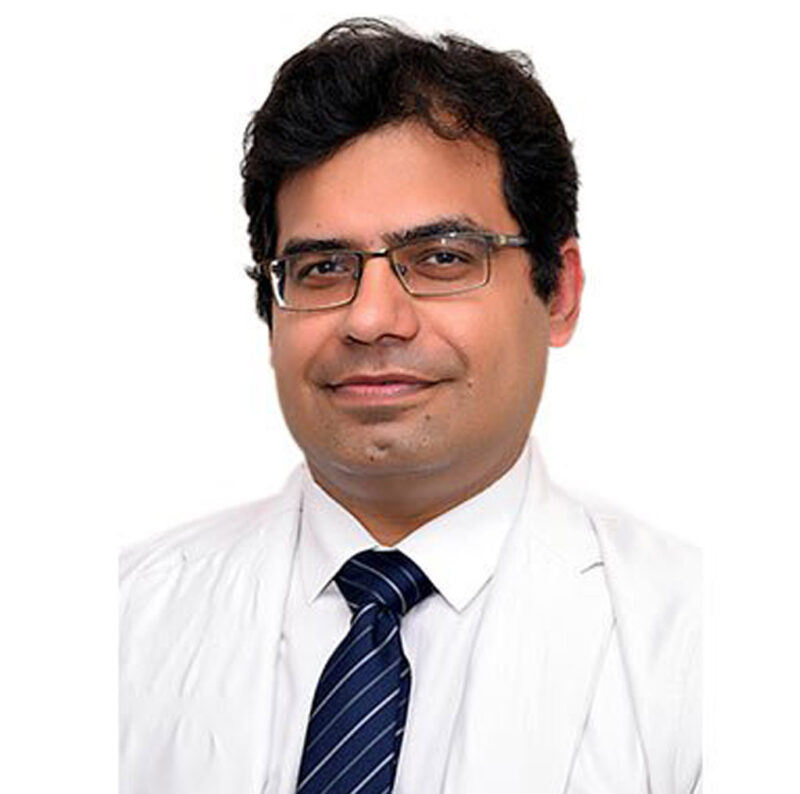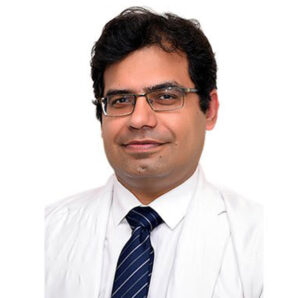 Dr. Amit Shridhar is an orthopedic surgeon attached to Sant Parmanand hospital super specializing in spine surgeries. He did his post-graduation in orthopedics from Rohtak and Delhi. After obtaining MCh orthopedics ( sub-specialty spine) from the United Kingdom, he underwent various spine fellowships in various centers in India. He believes in comprehensive spine care both surgical and non-surgical. He is well versed with all types of spine pain relieving procedures and injections and all types of spine surgeries including microscopic discectomies, kyphoplasty, surgery for spinal infections and trauma, and surgical decompression for spinal stenosis.his special interest lies in minimally invasive spine surgery and endoscopic discectomy. 
3. Dr. Neeraj Gupta – MBBS,  DNB.Orthopedics, D.Orth, FNB(Spine Surgery)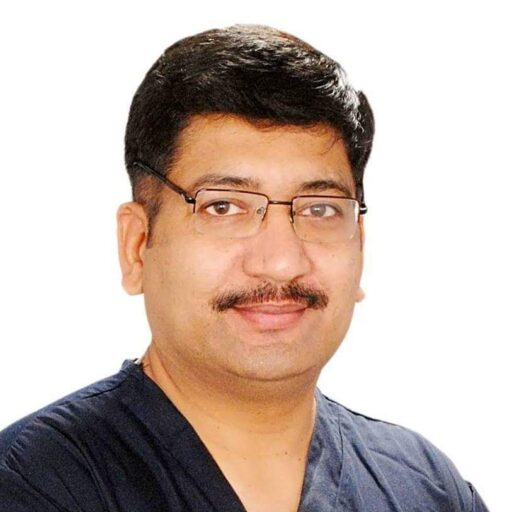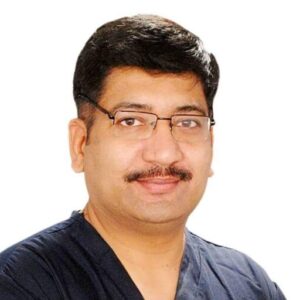 Dr. Neeraj Gupta is one of the best spine surgeons in New Delhi, India. He is the best doctor and the senior consultant spine surgeon at the Indian Spinal Injuries Centre, New Delhi, with more than 18 years of experience. Every patient with back pain or spine disease does not require surgery. More than 90% of patients with spine illnesses can be managed conservatively. But at the same time, any pain for more than 3 weeks, should be consulted with a doctor, as it could be infection, tuberculosis, or cancer too. Dr. Neeraj Gupta is an expert in handling all spine issues very efficiently with a very systematic approach. He believes in providing personalized care to each patient's depending on one's need.
4. Dr. Ankur Nanda – MBBS, MS – Orthopaedics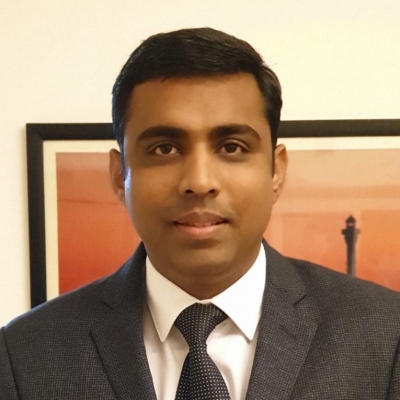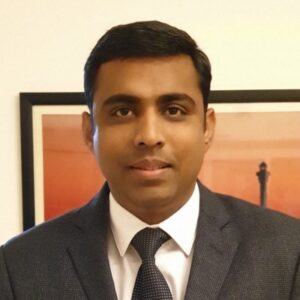 Dr. Ankur Nanda is an Orthopedist and has experience 16 years of in this field. He completed MBBS from B J Medical College Ahemdabad in 2003 and MS – Orthopaedics from Smt. NHL Municipal Medical College, Ahmedabad in 2006. He is a member of the Delhi Spine Society, Spinal Cord Society, and Association of Spine Surgeons of India (ASSI). Some of the services provided by the doctor are Disk slip, Wrist problems, Skeletal Muscle Therapy, Musculoskeletal Pain Management Cruciate Ligament Reconstruction, etc. 
5. Dr. Shankar Acharya – MBBS, MS – Orthopaedics, DNB – Orthopedics, Spine Surgeon (Ortho)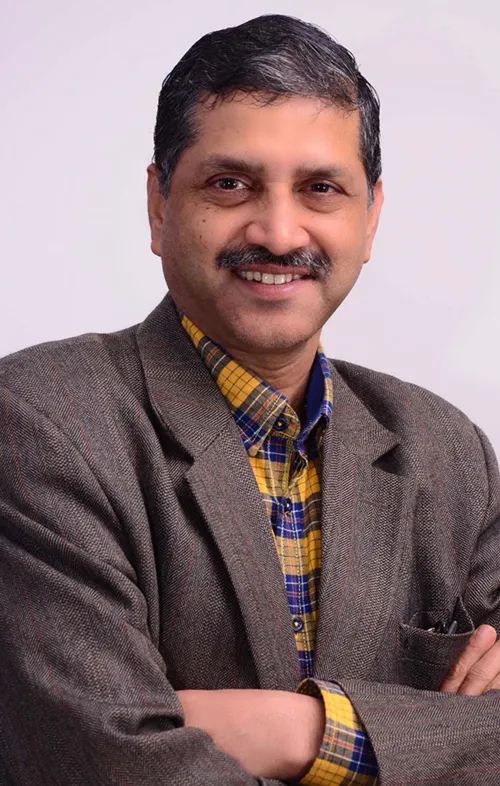 Dr. Shankar Acharya is a Senior. Consultant Orthopaedic & Spine Surgeon at, Sant Parmanand Hospital, DelhiCurrently, he is a Senior Consultant, Chairman, and Head of the Spinal Surgery department, with 25 years of spinal surgery experience at the renowned Sir Gangaram Hospital, New Delhi. He serves as Program Director of the AO Spine Referral Center, Sir Ganga Ram Hospital, as well as Head of the Department of Physiotherapy Department at Sir Ganga Ram Hospital.
6. Dr. Puneet Girdhar – MBBS, MS – Orthopaedics Orthopedist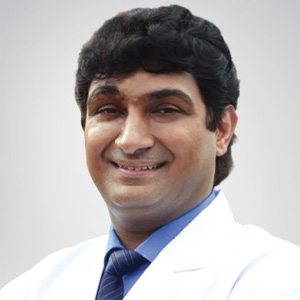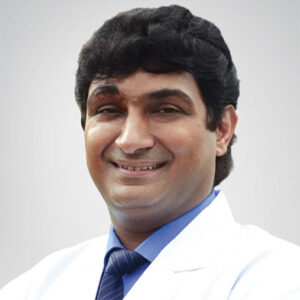 Dr. Puneet Girdhar is presently working as Director of Orthopedic Spine Surgery at BLK Centre for Orthopaedics, Joint Reconstruction & Spine Surgery at BLK Super Speciality Hospital in New Delhi. He has deep and extensive experience in the following practice areas: Microendodiscectomies, Minimally invasive spinal decompressions and fusions, Artificial disc replacements, and deformity correction in Cervical, thoracic and lumbar spine in a wide array of Congenital, Degenerative, Neoplastic and Traumatic conditions of the spine.
7. Dr. Saurabh Kapoor – MBBS, MS – Orthopaedics, MRCS (UK) Orthopedist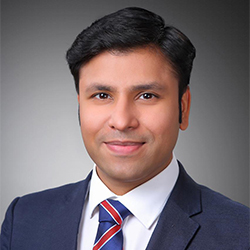 Dr. Saurabh Kapoor is an experienced fellowship-trained spinal surgeon based in New Delhi, India. Dr has received comprehensive training in both neurosurgical and orthopedic aspects of spinal surgery from centers of excellence (royal college accredited) in the United Kingdom. After completing a neuro-spine fellowship from King's college hospital, London, Dr pursued an advanced deformity fellowship from the prestigious Queen's Medical Centre in Nottingham. Thereafter, Dr was appointed as a locum consultant spine surgeon in the same unit, before coming back to my home country, India.
8. Dr. Saurabh Verma – FNB – Spine Surgery, MS – Orthopaedics,  MBBS Spine And Pain Specialist, Spine Surgeon (Ortho)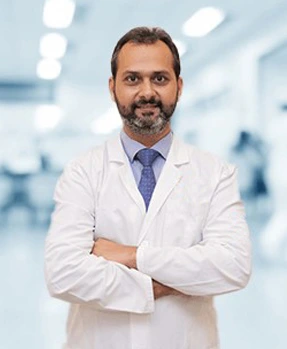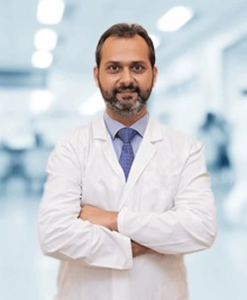 Dr. Saurabh Verma says "I am an Orthopedic and Spine Surgeon and Consultant with a super specialization in Spine surgeries. Experienced in all sorts of orthopedic trauma surgeries and spine ailments. Have been trained in the top institute for the spine, the Indian Spinal Injuries Center in New Delhi, by the best doctor in the field. Have had the opportunity to work in one of the busiest government hospitals in Delhi, Lok Nayak Hospital, for Orthopedic trauma and have managed to work on and experience the worst of cases there". 
9. Dr. Saurabh Rawall – MBBS (AIIMS), MS Ortho (AIIMS), FNB Spine Surgery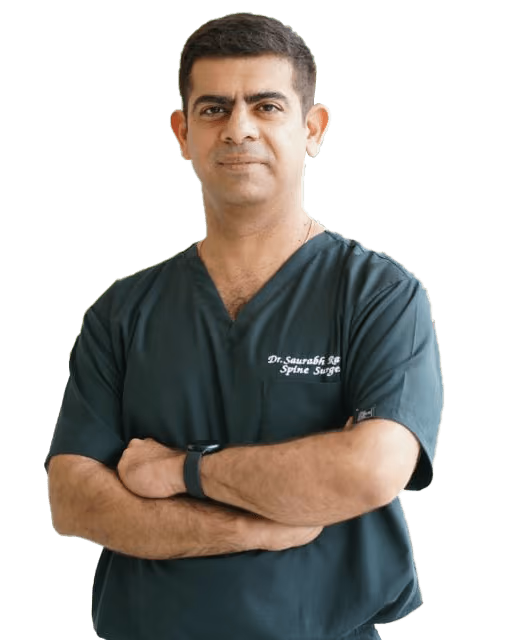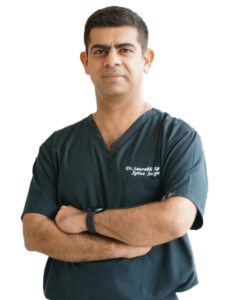 Dr. Saurabh Rawall is a renowned Spine & Scoliosis Surgeon in Delhi with more than 12 years of experience in the field of spinal surgery in Delhi. He is famous nationally as well as internationally for his complex spine surgical work. He did his graduation as well as post-graduation in Orthopaedics from the prestigious All India Institute of Medical Sciences, New Delhi. It was here that he was inspired to pursue Spine Surgery by his teacher Prof. Arvind Jayaswal. He got selected for the 2-year FNB Spine Fellowship program at Hinduja Hospital, Mumbai.
10. Dr. Sunny Chopra – MBBS, MS – Orthopaedics Joint Replacement Surgeon, Spine Surgeon (Ortho)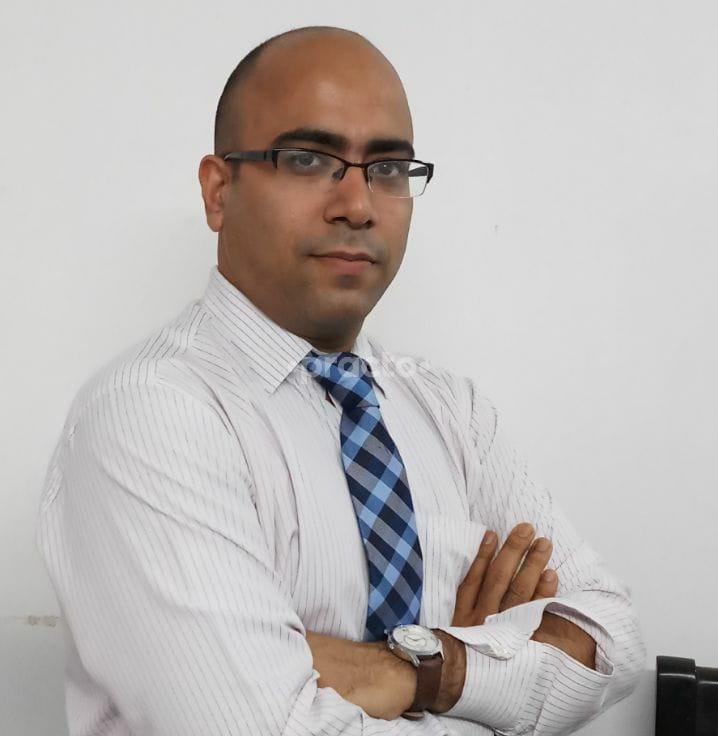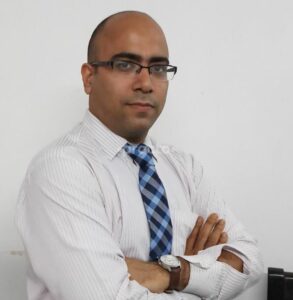 Dr. Sunny Chopra is a skilled surgeon and his areas of interest include joint replacement surgery, arthroscopic surgery, orthopedic trauma, spine surgery, minimally invasive keyhole surgery, and sports-related injuries. Over the years he has successfully performed many surgeries and is highly regarded by his patients. He has undergone many training programs, attended national conferences, and has multiple publications to his credit. He is a highly motivated, hardworking, and ambitious orthopedist with excellent leadership and communication skills. A driven member of the team interested in working towards a common goal. Efficient yet quality worker with the ability to improvise when needed.
Are you looking for a reputable and experienced Spine Surgeon in Delhi NCR? Then look no further than us. Book an appointment with us today and get the best treatment for your Spine-Related Problems. We have the Best Spinal Surgery Specialists in Delhi who will take care of you and provide you with the best possible treatment. So, what are you waiting for? Go ahead and book an appointment with us today!