A neurological condition known as a learning disability affects the brain's capacity to send, receive, and process information. A child with a learning disability might struggle with comprehension in general as well as with reading, writing, speaking, listening, and mathematical concepts.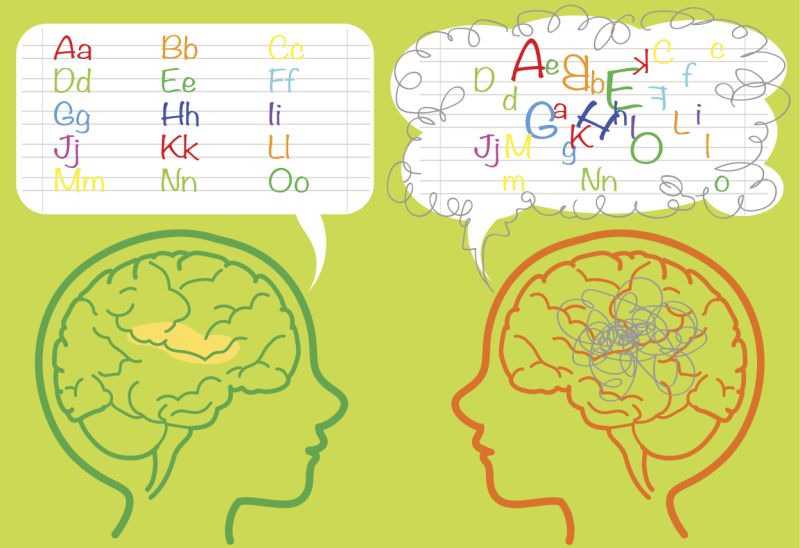 The symptoms of learning disabilities vary greatly from child to child. While one child might have difficulty reading and spelling, another might enjoy reading but struggle with math. Another child might have trouble hearing what people are saying or communicating aloud. Despite the differences in the issues, all of them are learning disorders.
Signs and Symptoms of Learning Disabilities
Some typical warning signs of learning disorders are provided by the following checklists. Keep in mind that even children without learning disabilities may occasionally struggle with some of these issues. When your child's ability to master particular skills shows a consistent unevenness, that is when you should be concerned.
Signs and symptoms of learning disabilities: Preschool age
Word Pronunciation Issues
Trouble Locating the Appropriate Phrase
Rhyming is Challenging
Find it Difficult to Learn the Alphabet, Numbers, Colors, Shapes, or the Days of the Week
Difficulty Learning New Routines or Following Instructions
Control Issues With Crayons, Pencils, and Scissors, Trouble Coloring Inside the Lines
Difficulty Using Snaps, Buttons, Zippers, or Learning How to Tie Shoes
Signs and symptoms of learning disabilities: Ages 5-9
Having Trouble Understanding How to Associate Sounds With Letters
Incapable of Combining Sounds to Form Words
Confusion When Reading Simple Words
 Learning New Skills Slowly
Frequently Makes Mistakes and Consistently Misspells Words
Difficulty Understanding Simple Math Ideas
Timekeeping and Sequence Memory Problems
Signs and symptoms of learning disabilities: Ages 10-13
Difficulty With Math or Reading Comprehension
Issues With Word Problems and Open-Ended Test Questions
Shabby Handwriting
Lacking an Organization (Bedroom, Homework, and Desk are Messy and Disorganized)
Difficulty Paying Attention to Class Discussions and Speaking Out Loud
Varies the Spelling of a Word Within a Single Document
Learning Disabilities are one of the most common diseases found in children. Learning how to treat the patient and assist in their recovery is necessary. You can also seek out a neurosurgeon right away.